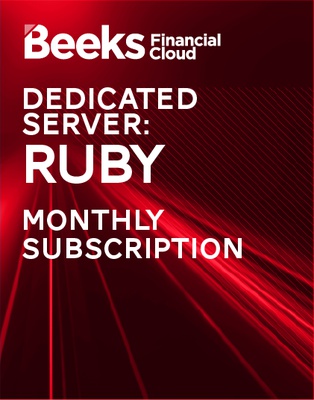 DS Ruby Subscription
From: £316.00
ex. VAT

/ month
---
Your dedicated server will be prepared and tested before your email log in is sent to you, this can take 1-2 hours during market open or up to 24 hours during weekends.
DS Ruby Subscription:
£316.00 Monthly Subscription (base price)
£3160.00 Yearly Subscription (base price)

TO PLACE YOUR ORDER PLEASE SELECT A SERVER COMPOSITION FROM THE DROPDOWN BOXES BELOW. ENSURE YOU HAVE THE CORRECT CONFIGURATION TO PREVENT A DELAY IN SETTING UP YOUR SERVER.
CPU

Quad core 3.4GHZ CPU

Memory

16GB RAM

NIC

Single Network Card

Package

Ruby

Storage

240GB SSD

Additional Information

Two operating system options
---
CUSTOM SERVER CONFIGURATION: